Designing your home can be very personal, whether you are trying to choose between paint colors or planning a complete home renovation. When hiring an Interior Designer, there are certain qualities to look for in choosing a professional to work with on your next project. After all, you are trusting someone with your home's look and feel and you need to have faith in the capabilities of who you hire. A good designer will consider your needs, budget, & timeline.
Here Are 4 Important Tips To Consider When Hiring An Interior Designer
Design Aesthetics
Choosing a designer who has a portfolio with a variety of design aesthetics shows versatility and skill. While this is important, you definitely need to check out their online profiles & portfolios on websites like Houzz.com. You can view their past projects and make sure that their style coincides with yours. With Houzz, you can research designers in your geographical area.
While researching design aesthetics, make sure to look at the Interior Designer's website to make sure they can carry out a project that will match your style. Interior design is so unique to each person and aligning with a designer that just "gets it" is vital. Make sure to look at the designer's social media accounts, especially Instagram, to get an additional feel for the designer's design style.
Recommendations and Referrals
You can get a sense of the designer's style, personality, and what it might be like to work with them when researching them online and through recommendations of friends and family. When researching, make sure to check the following:
Their website's About Page
Social Media Business Descriptions
Google Reviews
Past Client References
If the designer you are considering is active on social media and consistently posting behind the scenes content and staying relevant, then this a great signal that the designer has a thriving business and can properly handle your project.
Communication
Working with an Interior Designer is collaborative and great communication will make the process more enjoyable. Some things to look out for is that when your speaking with a designer, are they listening to all your questions and answering them patiently and thoroughly? Are they respectful over the phone and emails? You can get a sense of the communication style pretty quickly. Make sure personalities mesh and that you see eye to eye.
It's also important that your designer clearly explains their design process so that you understand the steps of the project and how you fit in. A firm that has a clearly defined process that resonates with you can make all the difference in developing a great working relationship with your design firm. It also indicates that the designer is organized, streamlined, and experienced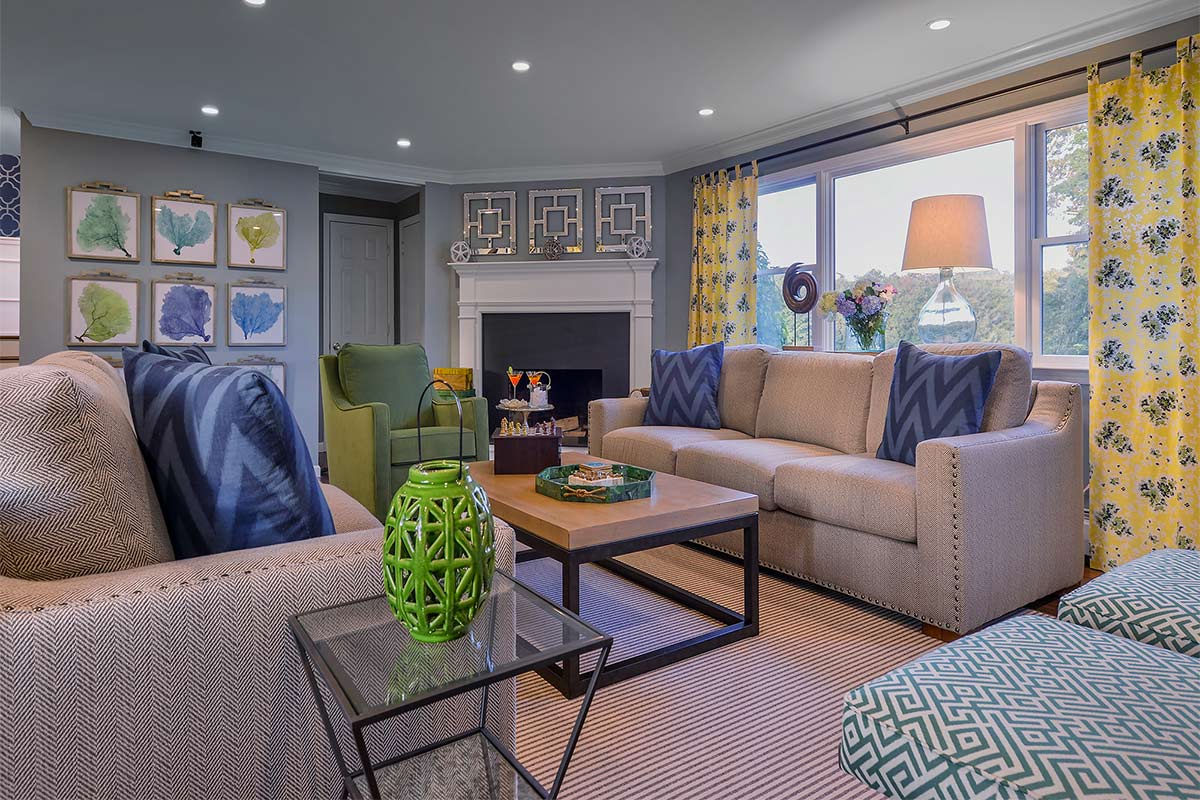 Experience
When searching for a professional home designer for your project, you want to choose someone with experience rather than popularity. You don't want to hire the most popular designer on social media. They may have an amazing portfolio and tons of followers and it may seem like they have it all together, but behind the scenes, they might not have any idea or experience on how to run a project and keep within timelines and budget. Many aspiring Interior Designers have the "fake it til you make it" mentality and appear to have plenty of design projects under their belt, when in actuality they don't. Remember, just because something looks fabulous in print and on social media, doesn't mean that you will have a great experience with that designer.
We would like to hear what you think, have you ever hired an Interior Designer? What qualities did you like that helped you in choosing your Interior Designer for your home project?